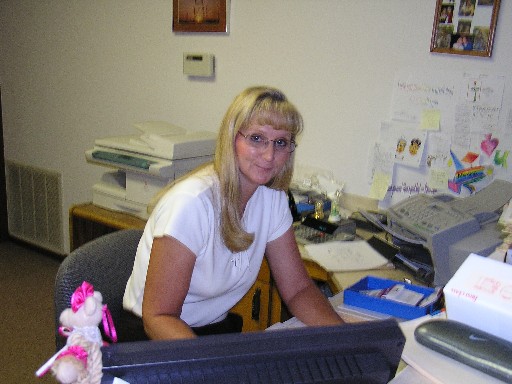 Jada Scheer began working at Family Eyecare in April of 1991. She earned her certification as a Paraoptometric Professional Assistant in 2002.
Jada was born and raised in Big Cabin, Oklahoma, along with 3 sisters and 3 brothers. She graduated from high school in May, 1979. In August of the same year, she married Les Scheer. They have 2 children, Les II is married to Julie, and serves as a youth minister at Eastern Hills Baptist Church in Claremore, OK. Julie is a teacher in Inola. Randi, Jada's daughter, is now a senior at OCU in Oklahoma City. She is a leading player on the women's softball team, who just recently competed in the NAIA national finals.
Jada is active in her church and continues to be involved in the lives of her children and other family members. Her hobbies include collecting dolls and snow domes, and spending time with her family.
Jada feels one of the best parts about her work at Family Eyecare is getting to know the patients that come in and playing with the children either who are patients, or who's parents are patients!